On View Now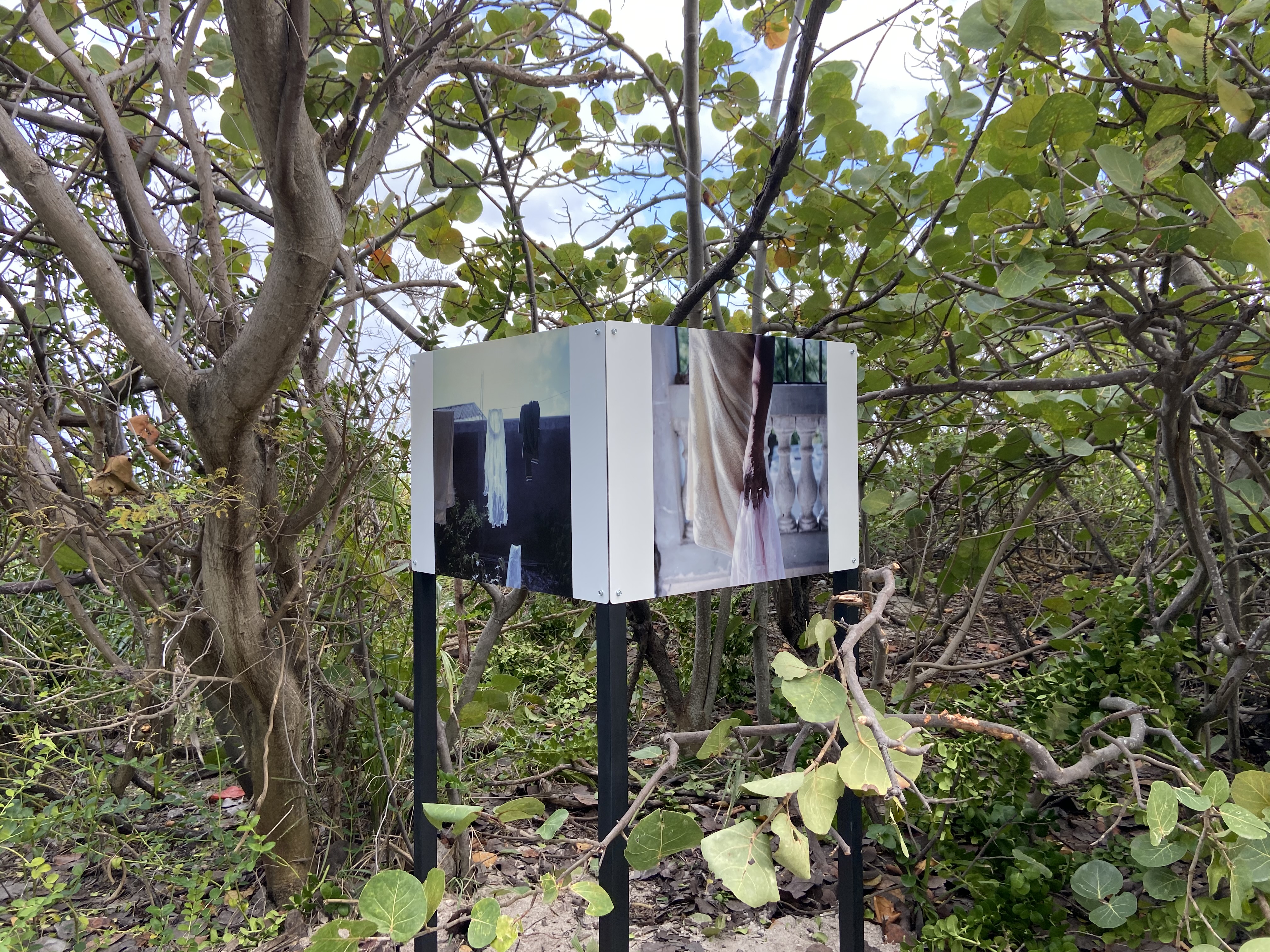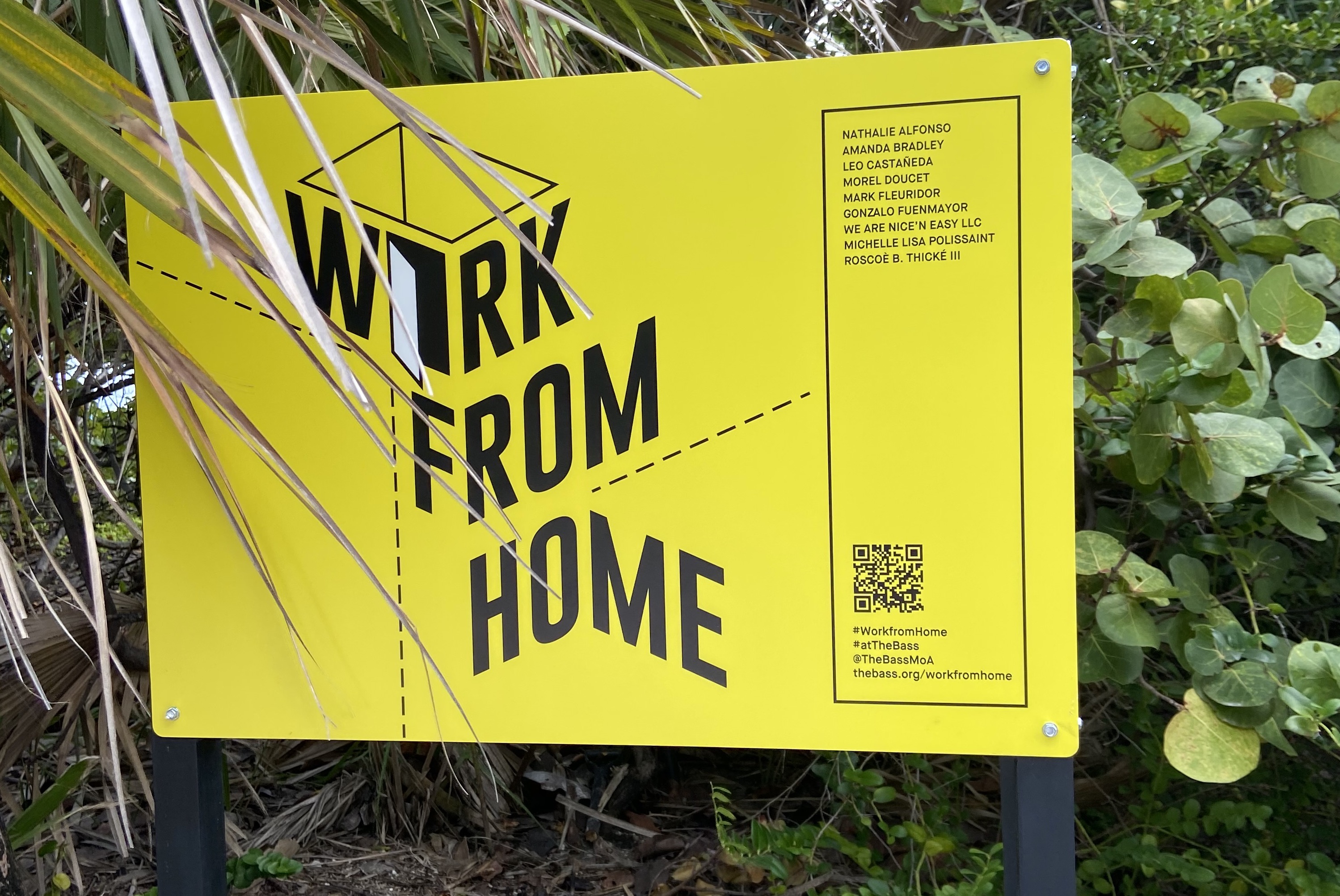 Work from Home on view until April 2021
The Bass - Miami Beach - at the Miami Beach boardwalk (from 20th St. to Lincoln Rd.)

Through intimate portraits of their family, friends and neighborhoods, Morel Doucet, Mark Fleuridor and Roscoé B. Thickè III localize their visual inquiries within Miami, rendering visible aspects of everyday life related to familial life, diaspora and climate gentrification. While often associated with physical sites or people, home can embody qualities tethered to time and memory, that can shift and change. In works by Amanda Bradley, Gonzalo Fuenmayor and Michelle Lisa Polissaint, imagery of landscape is linked to questions around diasporic identity, nostalgic conceptions of place and belonging. In the realm of the metaphysical, artworks by Nathalie Alfonso and Nice'n Easy's probe intangible notions of home related to the body and labor and anxieties around private life. Leo Castañeda gives glimpses of landscapes and interiors in mythological worlds from the artist's video game, Levels and Bosses, which transform into textures and forms of a future domestic existence. Read more...




Local Global on view until February 2021
The Little Haiti Cultural Complex - Miami, Florida

Local Global, curated by Marie Vickles, will focus on Miami as a central point of geographic interest and confluence in the Global South. This exhibition and performance program, Pèfòmans Fanm, will feature a selection of Miami-based artists that represent the multiplicity of Afro-diasporic histories and nationalities, which define our region and connect it to the Caribbean. Read more...



Upcoming
Atlanta Contemporary publicly announced the curators, Dr. Jordan Amirkhani (Main Galleries) and TK Smith (Project Spaces) in February of 2020 one month prior to the mandated shelter-in-place announcements throughout the country. Though the intent to commission new work by artists from around our city and region remain, both curators quickly recognized their challenge in navigating the anxiety, grief, and uncertainty brought on by the pandemic and how best to elucidate these collective sentiments.

In keeping with the long-established vision of the Atlanta Biennial, Dr. Amirkhani states: "'this exhibition invites the weight of these cultural murmurations to seep and sow against the range of material and conceptual methods of response available to artists in 2020 ... for what is at stake in this exhibition is whether or not representations can provide adequate responses to the fluctuating conditions and complexities of life lived in the United States." Read more...